I can see the more I write regularly the more readers visit my blog. (Does this sentence make sense?) So last 3 days my blog reached 500 views a day easily and It was kind of overwhelming i guess ㅋ I never know so many people would like my blog! Thank you!! 감사합니다!ㅎ💚 as Big country said writing gives me much pleasure and I wish it entertains you guys as well, so could be win-win. Maybe
Need to admit that the feeling towards vitamin was not love, it was more likely admiring. I.. realized since I had an epic girls' night on Monday.
It was almost live broadcasting through snapchat, sorry that day I maybe made yours ears hurt.. I am sorry!
So, we all 3 are retired WL. The middle light brown hair girl graduated the best patisserie school in Sydney and now She is workingas a pâtissière. Her cake is just a-ma-ee-zing.
How can you not love her? She's just
I always tell her that we, one day.. we need to open our own cake shop, (i don't know what i'd do in cake shop, probably eat it all) I actually want to start right now as like many people already do domestic-bakery-and-delivery things through social media, eg instagram, yet She's not that hasty like me so I'm waiting.
Please visit our Cake shop later☺️ ❤️
wait..why I'm promoting cake shop which has not opened yet??
Oh! I was talking about vitamin…
It's been a while since we met, I met them around my birthday so it's been 3months already. We sometimes talked on kakao but i ditched them, well.. if i can make an excuse i was single, so was busy at meeting new guys or doing jiu jitsu ㅋ both of them are kind of settle down so.. I felt isolated.. orightㅋㅋ so yeah the topic was always me (let's say my relationship) because I'm the one always so excited or so fucked. They asked me how I, no, my relationship has been, if i got totally over my ex, etc.
I said yes, i got over him 200% but i got another problem, explained that
"I thought he likes me and yes, he said he still does.

Well but in different way..

He still takes care of me, but no, not in that relationship"
They were like
"What? ok, sounds like you got involved another douche,

classic chelsea!"
But then I needed to defence him because I know he is not douche, he even didn't talk to me for a while because he was.. phew…  long story!
I don't know, he might not like I write everything between him and me but what, it's my blog. Hehhehhehe
So I.. i was tattered, because i… i just couldn't bear the fact that vitamin's attitude is changed from the moment he asked me to out, he bugged me to out at first, then now he barely answers my message. One day he was just disappeared, like he was never exist.
I just couldn't put it up, not because I felt I'm used, because I felt something is wrong with me. I thought i did something wrong and he changed his mind not to like me, or sex wasn't that good or fun, or maybe i am not hot enough from what he expected, just… you know you were not even interested at first but someone is really nice to me, then you might keen maybe, and now what, He does not like me! what the fuck?
and the more you know about him, he's just flawless. Like nothing I can point out..
I thought oh well, He needed some toy for fun and yeah maybe I'm not fun enough toy so.. i want to kill myself maybe? Something like this.. No matter what he gave me, I just thought that i am a victim again (it's my hobby) so I cried, begged him to tell me what made him turned to big no-no. I sincerely wanted to know what was wrong. After that Big mental disintegration day, He said He's trying to keep distance from me because he doesn't want me to cry more, or butt-hurted. If he says he isn't changed, I have nothing to say.. maybe i'm the one who's changed 🤷🏻‍♀️ I don't know.
But then it's clear now that he does not see me as a girl friend material but more specifically, someone in his life. .. according to him, I'm the one who'd be in his life. Well that's called friend, right? or acquaintance. So.. yes, why not giving up? I wasn't even interested, I even thought that he's bragging all the time as fuck! 🙁
He's still too good to me, gave me money because I have $6 short for paying my rent for September, free meal of course because he doesn't want me to starve. Teach me how to weight so i can do it myself later when he's not around. Everything is just like before, way too nice to me without payback but can tell trying to keep distance because he doesn't want me to misunderstand. like I said I thought he likes me!
Mis·ap·pre·hended.
Lol Korean saying 💝김칫국💝퍼마신닼ㅋㅋㅋ
Well
Relationship isn't one way. It's like clapping.. so one hand can't do it. You need two hands to make it sounds. My life motto is "포기하면편하다", literally means "It's easy if you give up". Liberally "Ignorance is bliss". When you assume it's impossible, (you can say nothing is impossible but you can guess possibility right… I'd call it impossible when it's less than 10% of possibility) you better give up because.. life is short and you don't want to waste your energy and time for nothing. Hmm you always live with little tiny hope that's also my life theme but what's the point of like him if he doesn't want me to. It's violence!!! I like him so I'll do what he wants me to do, not to like him.
Then I thought about it again. Wait… It wasn't this easy when i just broke up with my ex right.. I couldn't sleep, i couldn't eat, i thought i am going to die but this time, why so easy to give up? I felt like…. something is wrong, right?
I thought about the reason why I liked him. He is.. the most discipline person ever in my life. Once i told him that i want to be like him when i become he's age. Few years later, when i'm in his age, i want to have that strong will power, be more practical, more rational, less emotional, less volatile… financially, mentally secured so i can help others without any expectation, do whatever i want without harm others, …  right
He is totally opposite from who I am right now. Him and I often call myself as weak pussy because I am just too weak. Mentally, and also physically. Easily swayed.. by anything.. . like impulse, passion, sentiment.. which I don't like it because it hurts me a lot. All my flaws, drawbacks that he doesn't seem to have,.. all those things.. I want to be like him so bad. I wish I was him!!!!! Such strong independent pussy!!!
I even bought some processed tea because he drinks so, so cool, …. drink processed tea… but i don't drink it any more since it's unbearably not tasty.
It's… It's not love, right? It's just fan-girl.
We 3 girls were very doubtful, like.. I seem enjoy to make some dramas in my life so life gets less boring. So as soon as I think I got over my ex, I made another story, the story that you can't read without tears. The feeling that I sensed.. I want to be with him, I want to have him, I want to be like him…  was Admiring..  like when you go museum and appreciate a piece of painting..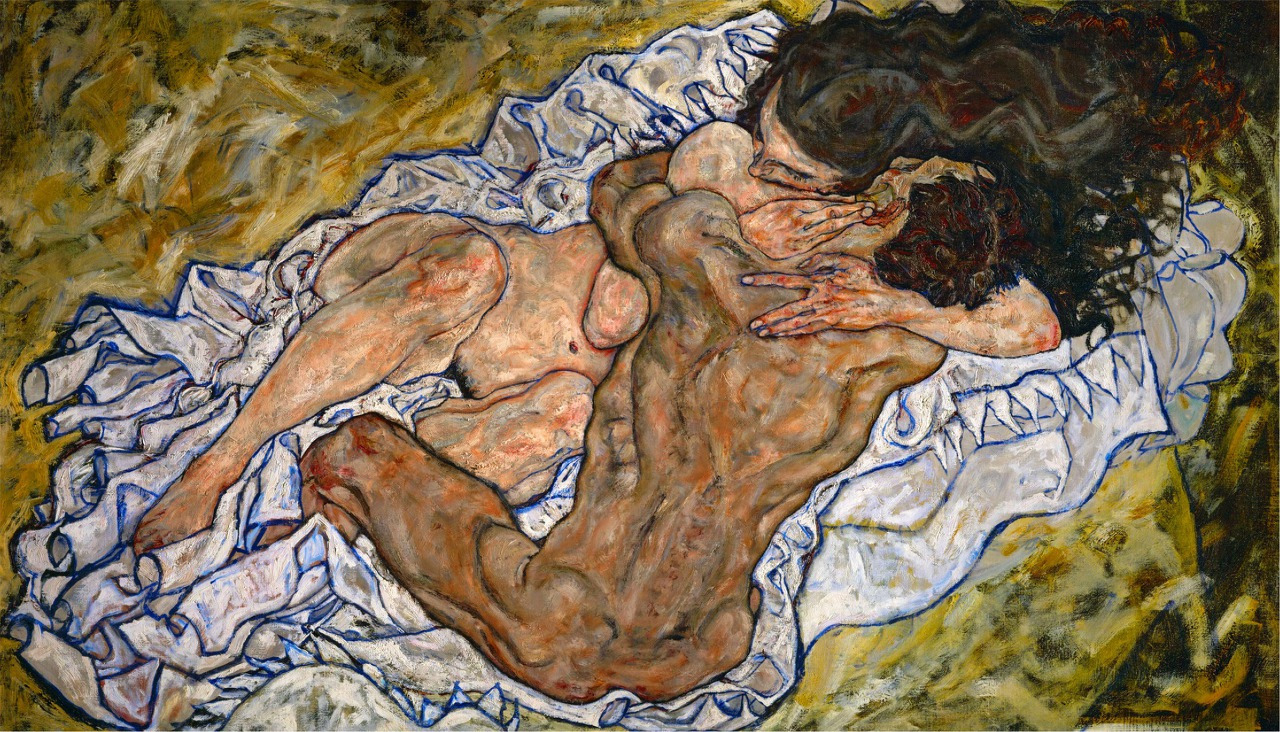 One of my favourite painting
Love shouldn't. then.. What's love?
Matcha soft serve is love
Well, I don't know? as If I can define!!! Then I wouldn't be here alone now ㅋ
Fuckday friday..
Maybe horny though..
But the fuck I am sure I'm fucked, I know..😞 is this sort of disease or what.. I think I fall in love everyone who buys me a food. Well this time I won't point out him or his any detail. Because last time It was kind of… excessive attention.. hehe.. Now I'm enjoying A LOT this sexual tension with this guy,. We might, we would… We are going to fuck eventually one day. Both agreed to spend more time on it, so we don't know when but from just think about it.. it actually.. turns me on. Turns me on a lot!!!! I don't know why.. 😞 guilty.
Is it because He's nice to me again? like I said street dog follows everyone who gives a little affection, (I'd say food) Even though you know you are going to be abandoned again? I am confused. How do I react when someone is nice to me? How can I not fall in love this easily? Am I misunderstanding again? What if he's just adorable or charming so I want to have him because women are naturally fancied by pretty things? What's the point of think this deep if He's not even interested? What if he thinks I'm creep?